Keynotes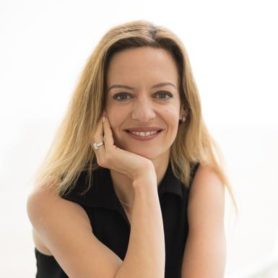 Pinar Ozcan
Professor of Strategic Management, Warwick Business School
Intricacies of doing research on sharing platforms: Theory, methodology, and pitfalls
In this keynote, Pinar Ozcan will highlight some of her work on sharing platforms in the UK, Europe and Australia. She will talk about her findings on market entry strategies, growth challenges, and the role of local institutions and trade associations in the process. She will highlight some useful theoretical perspectives as well as methodological approaches and pitfalls in publishing sharing economy research.

Timm Teubner
Professor of Trust in Digital Services, TU Berlin
Platforms, trust, and what may come
Online platforms play an ever-increasing role in many domains of our professional and private lives; from A as in Amazon and Airbnb to Z as in Zimride and Zalando. This "platformization" comes along with many new explicit and implicit rules, social designs, and standards — affecting individual behavior, our understanding of public and private spheres, as well as the electronic commerce landscape as a whole. In his talk, Timm Teubner will provide insights into his group's research on the platform economy with a particular focus on the ubiquitous theme of trust, and outline sketches on potential future hot topics and research issues.